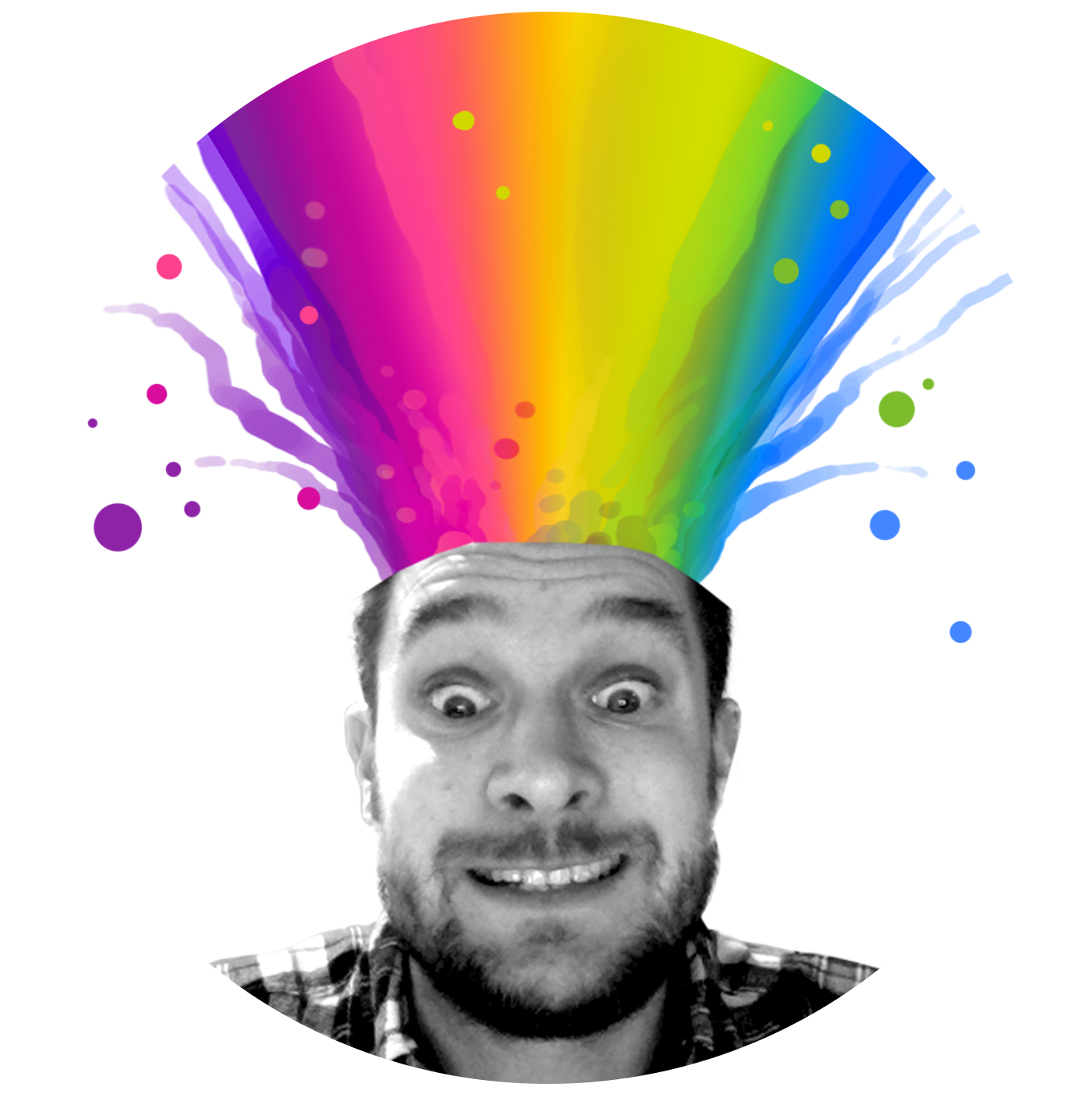 Welcome to the portfolio of me, Chris Walker. I am a London based illustrator and designer with an overactive imagination and not enough time on my hands!
After a wonderful 10 years working as a designer with AKQA I decided to take the plunge and go it alone. My passion is illustration, I love bright colours and quirky characters, both of which you'll see here.

I illustrate fun books for children, and grim books for adults! Have a look, stay a while, and get in touch!
I did it. I quit my 9 to 5. 
It was a very respectable 9 to 5. I had been a designer at digital agency AKQA for 9 years. I was creating websites for the likes of MINI and Nike, I had a great pension, I had BUPA cover and FREE fruit! So why did I pack all this in? I wanted to draw!
It's not just drawing, drawing is one part of it. The big thing is ideas. I have loads of them. It hurts, they're all trapped inside my head and I decided it was time to let them all seep out. Sounds creepy, but it's the best way to describe it. Quitting my 'real' job was the only way I could see to unblock my head.
I've always been able to draw, I can't remember a time when I did have a pen or pencil in my hand and a messy stack of paper spread around me. Not much has changed there. It runs in the family. My Gran, Pricilla Astrop, was a great artist. She illustrated fashion catalogues back when photography was deemed too expensive, she painted wonderful watercolours and became a brilliant calligrapher and lettering artist. My grandfather, John Astrop, was a children's book author and illustrator. I wanted to be just like him.
A children's cartoon series starring filthy pirates
A graphic novel about a boy with monsters in his head
A children's book about clouds
A puppet show featuring fish
Baby monkeys and baby moose joining forces
An old school point'n'click graphic adventure murder mystery game